COMMERCIAL MEDIATOR
İRFAN GÜLŞEN
Practice Area: Competition, Banking and Finance
MEDIATOR PROFILE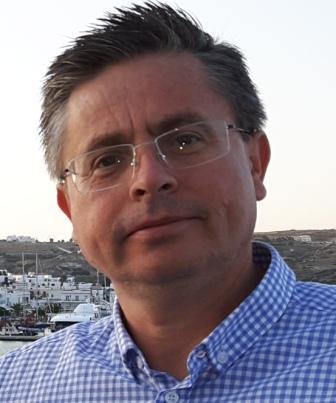 İRFAN GÜLŞEN
Mr. Gülşen received his J.D. (Juris Doctor) from the Dokuz Eylül University School of Law, İzmir-Turkey in 1986 and in 1998 received his Master of International Management degree specializing in International Marketing from the University of Maryland University College Business School, Maryland, U.S.A.
Over the years, İrfan Gülşen has continued to excel in the legal profession. While his practice continues to thrive, alternative dispute resolution has become another aspect of his practice. Mr. Gulsen has been certified by the Mediation Department of Ministry of Justice in 2014.
He is a Professional Certified Mediator specializing in COMMERCIAL MEDIATION and Attorney at Law. He has been mediating since 2014. You can contact him to learn more on the mediation options available to you to resolve your disputes.
Business disputes damages the reputation of your business. At Bodrum Mediation Center we can either mediate your dispute as an independent mediator or represent you at mediation as an advocate.
When appointed as mediators we are not here to offer advice, but to facilitate negotiations to bring the parties to a viable settlement.
We will not impose a decision on either party, and until a binding agreement has been reached, you can walk away from the process at any time. The process is entirely confidential, as well as being considerably cheaper than litigation.
Our mediation team has experience in facilitating the resolution of a wide range of commercial disputes including but not limited to competition law and banking and finance law.
We also have experience in mandatory commercial, consumer and employment disputes.
Mediation can be initiated at any time during a dispute, although the earlier it is started, the quicker a resolution can be reached. Even if court proceedings have already begun, they can often be stayed to give mediation a chance to resolve the issue outside the courts.
To learn more about the benefits of mediation please click here.
We mediate in disputes between businesses such as;

non-performance of contracts

problems with interpretation of contract provisions

untimely payments

unethical competition activity

abuse of intellectual property

problems related to business division, merger or acquisition
Benefits from business mediation:

considerable saving of time and costs compared with resolution by means of court proceedings

permanent settlement

possibility to continue business cooperation or to discontinue peacefully

satisfaction of both parties

building positive business image
---
bodrumarabuluculuk.com provides general information to help consumers / companies understand their rights in numerous mediation topics, but is not a substitute for personal advice from a mediation attorney. As laws are constantly changing, only a mediation attorney can provide you with specific advice to rely on.